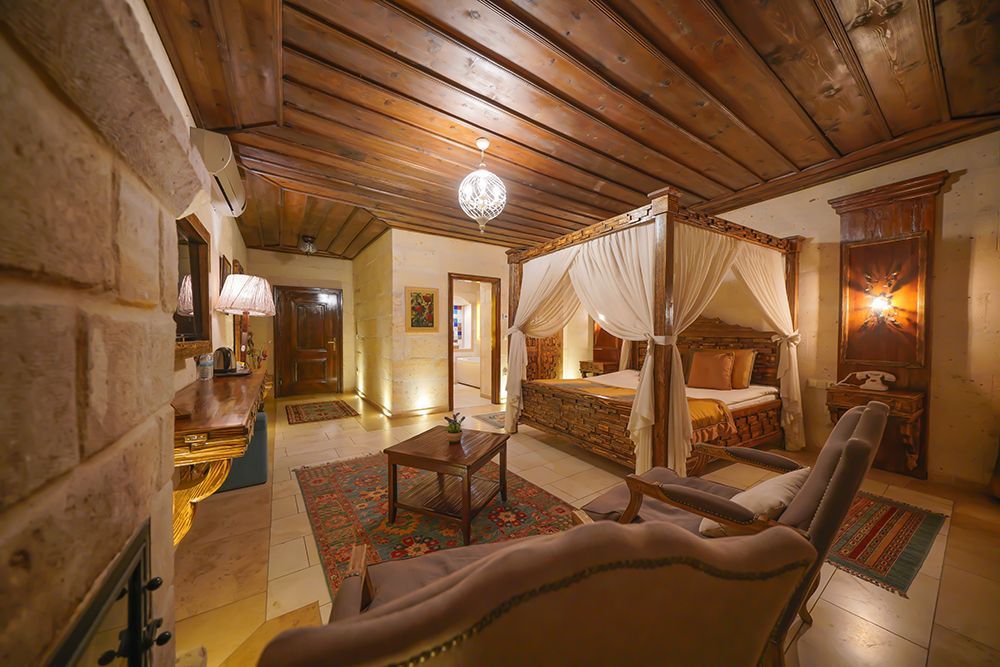 104 ART ROOM
With its wooden ceiling and rock walls, our room reflects Cappadocia mansion life; it is an indispensable beauty for our guests, with its balcony overlooking the river. Our room, which is located in our hotel's old building, is the first in the Honeymoon Suite category. It is designed to provide you with an unforgettable honeymoon experience, complete with a double bed with a mosquito net, a fireplace, and a jacuzzi in the bathroom. Our room, which is completely decorated with Anatolian motifs and features wooden floors and hand-woven carpets, is ready to greet you, our valued guests.
Facilities: TELEVISION, AIR CONDITIONING, WI-FI, HAIR DRYER, MONEY CASE, REFRIGERATOR, KETTLE, FIREPLACE
*** Fireplaces use real wood and are only used in the winter.