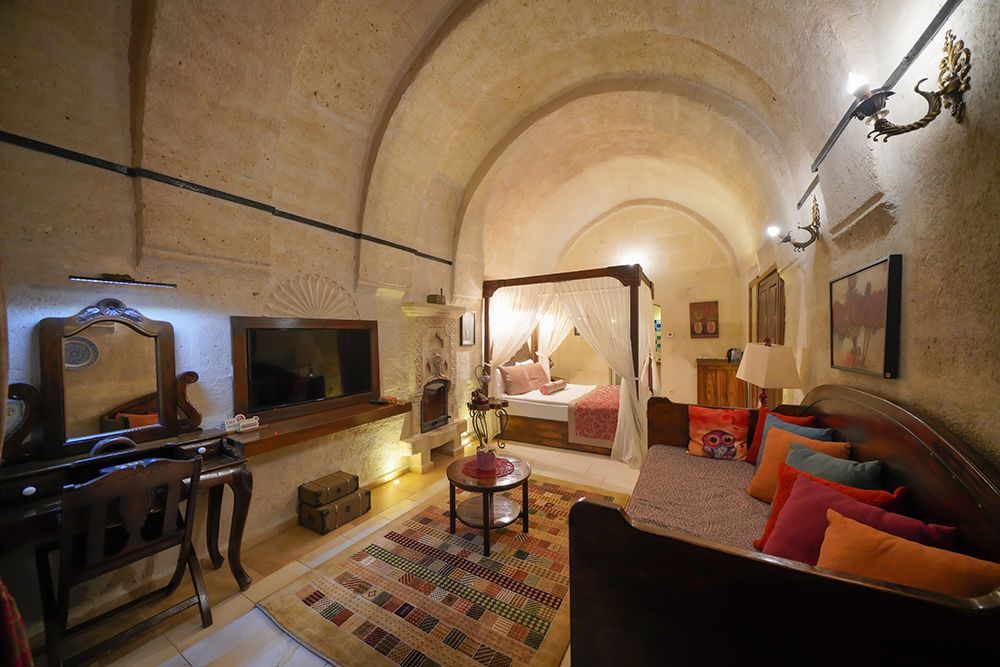 105 ROSE ROOM
Our room, which has natural air conditioning due to its arch ceiling and is located on the upper floor of our hotel's old building section, opens to the hotel's life area. With its high arched ceiling structure, double bed with mosquito net, and jacuzzi in its bathroom, our room, which will transport you to the past, has been designed for a peaceful honeymoon holiday with local life.
Facilities: TELEVISION, AIR CONDITIONING, WI-FI, HAIR DRYER, MONEY CASE, REFRIGERATOR, KETTLE, FIREPLACE
*** Fireplaces use real wood and are only used in the winter.