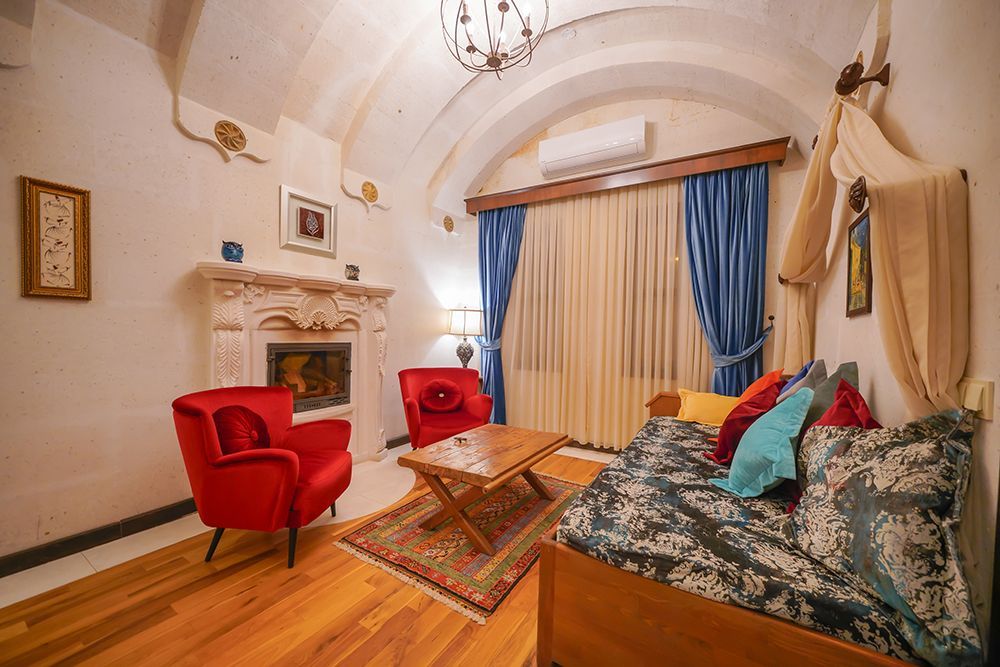 201 DOME ROOM
The most beautiful details of Cappadocia building structures will be felt in every corner of your room, with the arched rock structure that was built in the past and preserved until today, and the artistic traces of the region with the engravings on the stone. This room, located on the lower floor of our hotel's new building section, offers you a comfortable stay with central heating and air conditioning, and you will feel the spaciousness in the room at all times thanks to its high arched ceiling.
With its Jacuzzi and fireplace, this room, designed for honeymooners and families of three, will make your vacation memorable. With a double bed and a sofa that converts into a single bed, as well as two large windows facing the front of the hotel, your room comfort will be at an all-time high, and you will not want to leave.
Facilities: TELEVISION, AIR CONDITIONING, WI-FI, HAIR DRYER, MONEY CASE, REFRIGERATOR, KETTLE, FIREPLACE
*** Fireplaces use real wood and are only used in the winter.