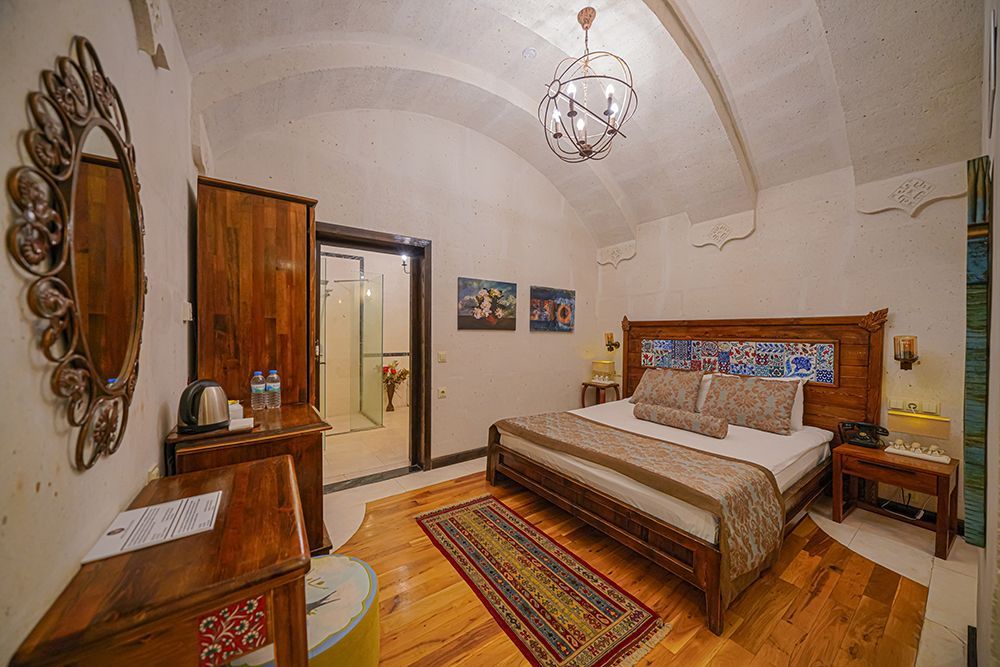 203 SWEET DREAMS
Our room, which is located in our hotel's new building section and is in the honeymoon category, has been designed to give you the peace of a local home. It's a must-see for your honeymoon getaway, with a double bed and a jacuzzi in the bathroom. You will have an unforgettable night during your Cappadocia vacation while drinking local wine in front of the wood fire in the middle of the room.
Facilities: TELEVISION, AIR CONDITIONING, WI-FI, HAIR DRYER, MONEY CASE, REFRIGERATOR, KETTLE, FIREPLACE
*** Fireplaces use real wood and are only used in the winter.